How Can Brands Best Leverage Festivals to Stand Out?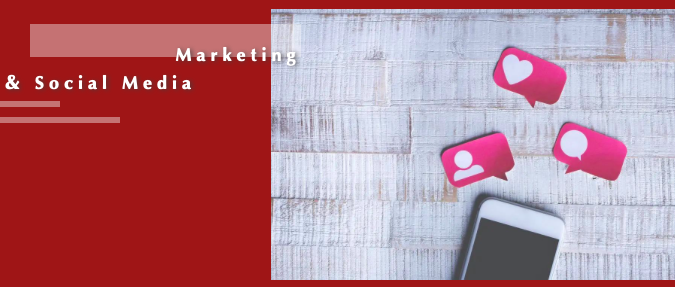 With the Spring Festival holiday now over, celebrations will still continue in China until Lantern Festival, and therefore with good will and a sense of celebration in the air, festivals are always seen as a valuable marketing opportunity for brands and businesses and as the most important traditional festival in China, special emphasis is always placed on Spring Festival. Along with a strong enthusiasm to celebrate and a general spending vibe, brands and merchants may even wish to be open 24 hours around the clock.
虽然春节假期已经结束,但节日氛围却会一直持续至元宵节。节日向来被看作是对未来的美好祝愿,且庆祝氛围往往弥漫于节日前后,这一点也让各大品牌和商家将节日视为有价值的市场营销机会。作为中国人最重要的传统节日,春节更是如此。面对满心欢喜置办年货的消费者和街道浓郁的购物气氛,品牌商家们恨不得可以24小时营业。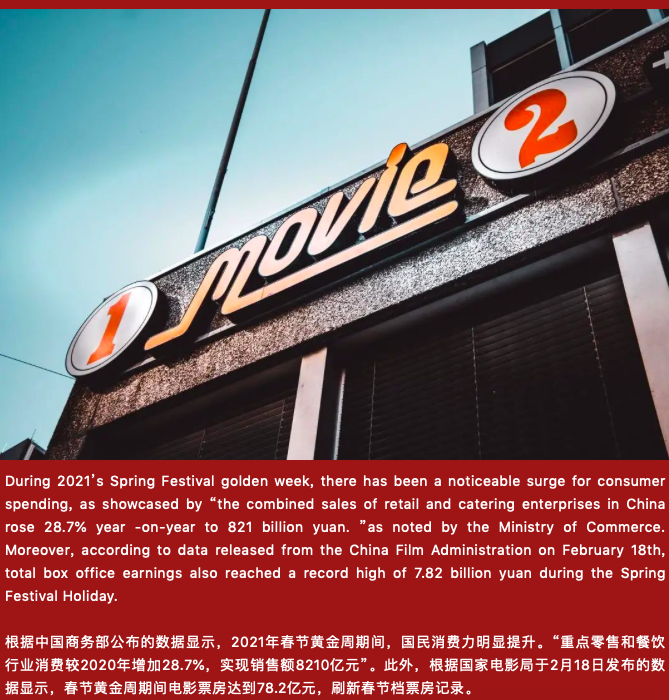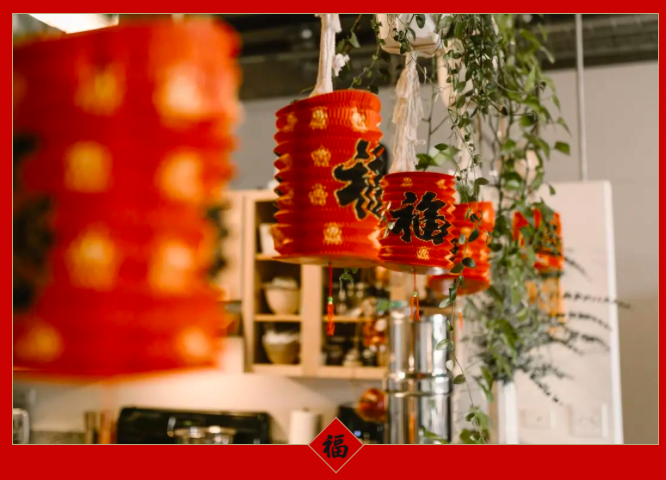 While in recent years, one of the most popular marketing activity during Spring Festival may have been the virtual red envelopes collected by scanning the Chinese character "Fu", which implies the meaning of fortune and good luck. In fact, there have always been certain popular and classic methods brands apply to their promotion during festivals. The following are some typical examples.

近些年来,春节期间最流行的活动当属扫"福"分红包。"福"字代表福气和好运。事实上,一些节日的营销策略是非常受商家欢迎且比较经典的,下面我们将介绍几个典型例子。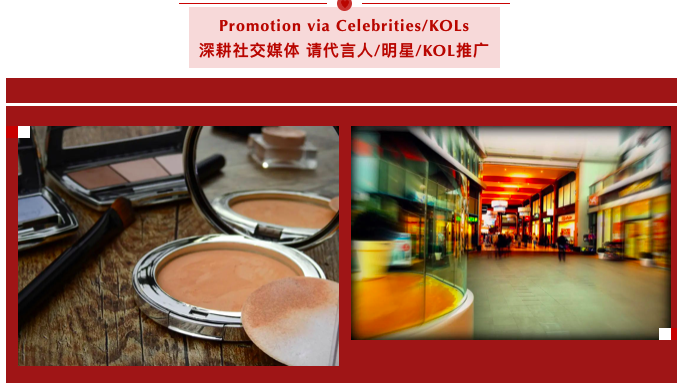 From the beginning of 2021, we can see luxurious brands' latest advertisements posted on the opening page of popular social media platforms and for most brands, it is still a common marketing tool to invite popular stars and internet celebrities for product endorsement. This tactic has been tried and tested repeatedly, for example, Armani invited Zhong Chuxi and Jackson Yee to star in the 2021 New Year advertisement. Zhong, who is highly praised by brand owners relying on her excellent filmography, was also named as the face of luxury brand BVLGARI. When it comes to Jackson Yee, a member of the well-known group TFboys, his influence on fans and consumers also cannot be underestimated. Not only in terms of his achievements in music, but also in acquiring many awards/nominations for best actor in his role in the film Better Days(少年的你), at the tender age of 20. The combination of star and brand influence can further fuel shopping.
从今年开年开始,我们在各种社交平台、电商平台看到奢侈品牌的开屏广告,如微博、抖音、小红书等。邀请当红流量明星和网红来进行产品背书是常见的营销模式,并且屡试不爽。比如阿玛尼今年请来钟楚曦和易烊千玺拍摄新春贺岁广告片。频频被品牌方和网友赞赏的、画报表现力极佳的钟楚曦同时也是奢侈品牌宝格丽的代言人。易烊千玺是全民皆知的TFboys组合中的成员,他还凭借电影《少年的你》,在多个顶级颁奖典礼上获奖或提名,他们在粉丝和消费者心中的影响力不容小觑。明星影响力和品牌势能的结合能够催生更强的购买力。

As we mentioned in our previous article, Case Study: Top Brands' Mid-Autumn Marketing Strategies 中秋营销策略分析, most Chinese festivals have their own story and cultural elements, therefore it is crucial to have a better understanding of their historical background. Only brands that are willing to study Chinese traditional culture and understand the tastes of Chinese consumers of all ages may win in the battlefield when the dust finally settles.
正如我们在此前的文章《中秋营销策略分析》所提到的,大多数中国节日都有其各自的故事和文化元素,所以,理解其背后的历史背景非常重要。只有认真愿意研究中国传统文化,试图了解当前中国各年龄段消费者品味喜好的品牌才能在春节营销中取得胜利。
Many international brands launch a variety of limited products during the holiday period with the New Year Zodiac sign and the color Red, representing happiness and celebration in Chinese traditional culture, mainly used to decorate products of famous brands.
许多国际大品牌都会在春节前后发布一系列具有中国元素的春节限定款产品,生肖元素和红色(代表喜庆)元素常常被各大知名品牌用以产品装饰。
However, it seems as if these are the only tactics employed by certain brands during spring festival, but simply decorating a product with these elements is far from enough. If the product can successfully convey the notions of family reunion and happiness, it may resonate deeper in people's minds, perhaps leading to increased sales.
但是,这似乎这成为了一些品牌方在春节营销中所运用唯一策略。产品中仅仅使用这些元素是远远不够的。当产品能够成功传递春节家庭团圆、幸福的意义,引起人们的共鸣,才会赢得更好的销量。
Social media activities and promotions that tap into the holiday vibe would get more opportunities. Whether it be Weibo or Xiaohongshu, most well-known brands have their own accounts on social media platforms, as it is the most direct and effective way to reach consumers and promote their products. For example, on Xiaohongshu, anyone can share their lifestyles and feelings about the products they use through short videos and pictures.
结合节日氛围开展社交传媒活动和推广将会为其赢得更多机会和营销窗口。无论是weibo还是小红书,各大品牌几乎在国内的所有社交软件上都拥有其各自账号,平台分享产品是触及用户最直接且有效的方式。在小红书上,任何人都可以通过短视频或者图片的形式种草产品、分享自己的生活方式。
Many young people like to follow fashion trends and find product feedback on the platform before purchase. In fact, Xiaohongshu is a platform that has successfully integrated content, commerce and community. The power of KOLs/KOCs is especially strong on this social media platform and this is the reason why many brands invite famous KOLs to assist their promotional activities. For most Chinese buyers, they tend to rely on word-of-mouth recommendations during their shopping journey.
许多年轻人在购买商品前喜欢在小红书上了解时尚趋势以及产品反馈。小红书是一个集内容分享、电商交易和社交功能于一体的平台。小红书平台上网红的影响力尤为突出,这也是为什么许多品牌愿意邀请一些有名的网红为其背书、协助其开展营销活动的原因。对于许多中国买家来说,他们在购物过程中,非常依赖于口碑推荐。

For international brands, it is still not easy to fully understand the special significance of Spring Festival and cultivate marketing strategies. Furthermore, this year, rules suggested by the government for people to remain within the regions in which they live and work during the Spring Festival period in order to reduce personnel flow, has already disrupted marketing plans, such as the area of tourism, transportation and catering industries.
对于国际性大品牌而言,想要充分理解中国故事以及春节对中国人的特殊意义,进而制定营销策略依然是个不容易的事儿。此外,为减少人员流动,2021年春节就地过年政策或多或少还是影响到了如旅游业、交通和餐饮等行业的营销计划。
If you want to know how to better leverage the role of marketing in the Chinese holiday market, please contact us via email info@eastant.it.
想要了解如何更好地在中国节假日市场中发挥市场营销的作用,欢迎通过邮箱info@eastant.it 联系我们。