2020's Top 10 Chinese Buzz Words 2020 国内十大流行语
Top 10 Chinese Buzz Words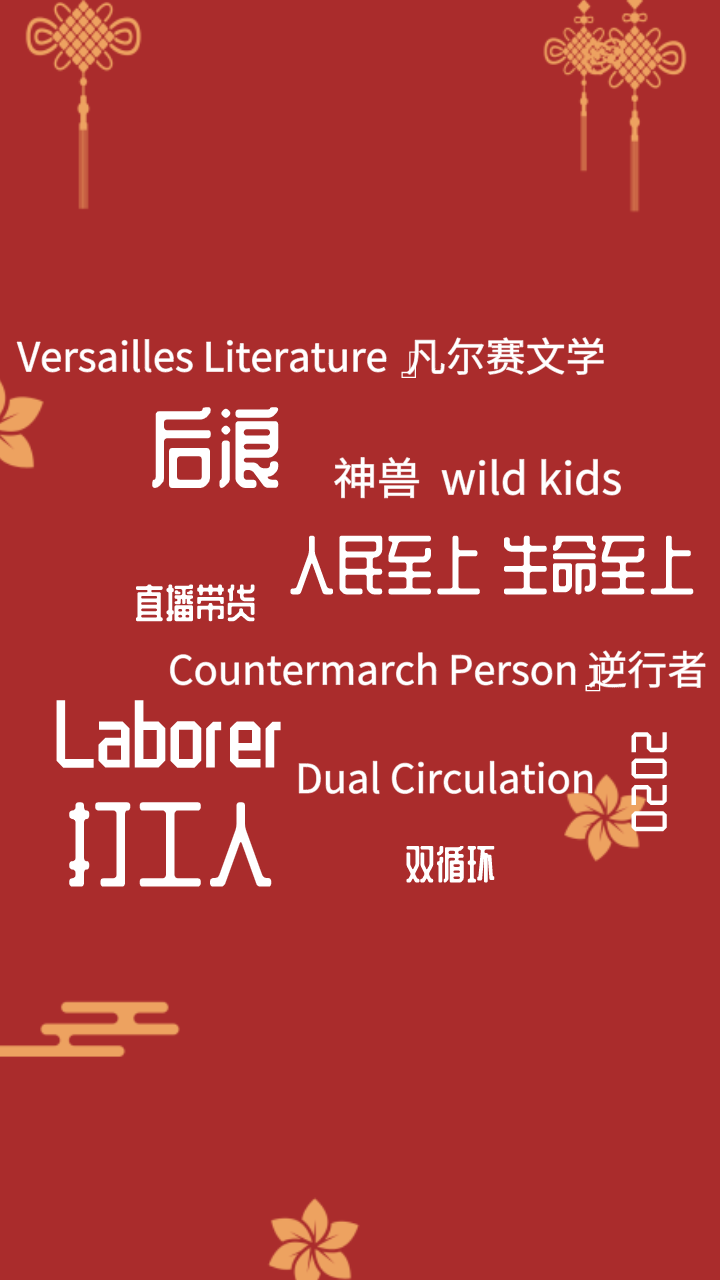 On December 4th, the literary periodical Yaowenjiaozi released 2020's top 10 Chinese buzz words. Hot words such as countermarch person, laborer, livestreaming marketing are all included on this list.

《咬文嚼字》编辑部于去年12月4日公布了2020年十大流行语。逆行者、直播带货、打工人等年度热词入选。
The term comes from proposals in formulating the 14th Five-Year Plan (2021-2025) for National Economic and Social Development and the Long-Range Objectives Through the Year 2035. It refers to domestic and overseas markets reinforcing each other, with the domestic market as the mainstay.
双循环一词来源于中共中央关于制定国民经济和社会发展第十四个五年规划和二〇三五年远景目标的建议》,其中提出,要"加快构建以国内大循环为主体、国内国际双循环相互促进的新发展格局"。
Dual circulation is a strategic choice to raise the level of China's economic development.
双循环是提升中国经济发展水平的一个战略选择。
This term originally referred to a social culture model developed towards the point of stagnation, unable to move forward. On Chinese Internet platforms, it refers to irrational internal competition between students, work colleagues, etc.
内卷指社会或文化模式在发展到一定阶段后停滞不前无法向更高级模式迈进。而当下流行的"内卷"指的是非理性的内部竞争,如大学生之间、职场同事之间等。
In some companies, the phenomenon of involution is a very serious issue.
在一些公司,内卷化现象非常严重。
This Chinese term used to refer to the sound of wind but now it refers to someone's personality, cool and brave, dashing and smart. Especially during the COVID-19 outbreak, many women fought on the front line, e.g. female doctors and nurses. They are brave and beautiful, therefore we use this term to express our praise for them.
本用以描写风声。现在流行的"飒",特指帅气利落、潇洒清爽,多用于女性。新冠病毒肆虐神州大地,女性撑起了抗疫的大半边天。据统计,奋战在抗疫一线的医生中约有50%是女性,护士中女性超过90%。巾帼不让须眉,女性是战疫前线的"最美风景线"。用"飒"来形容她们,是全国人民对女性同胞最崇高的致敬!如今,"又美又飒"已成为人们赞美奋战在各行各业、各自岗位上女性同胞的常用语,在网络上广为传播。
Female medical workers fighting in the front line of the COVID-19 pandemic battle are both valiant and elegant!
在抗疫一线的女性医务工作者真飒!
An increasingly popular term on the Internet, used by self-deprecating members of China's younger generation in reference to their working life. Previously, this word only referred to people engaged in physical labor, but now it may also encompass a variety of workers across many industries. Holding the goal of making money as their first and only goal, laborers represent a resolute group, and would never be caught arriving late to work or leaving early.
"打工人"一词在2020年下半年爆红网络,受到各行各业年轻人的追捧,被他们用以自嘲当下的工作生活。打工人是那些依靠体力或者技术劳动者的统称,他们意志坚定,以赚钱为第一要义。曾有人调侃"没有困难的工作,只有勇敢的打工人"。
The subway is always packed with laborers during rush hour.
地铁高峰时段总是挤满了打工人。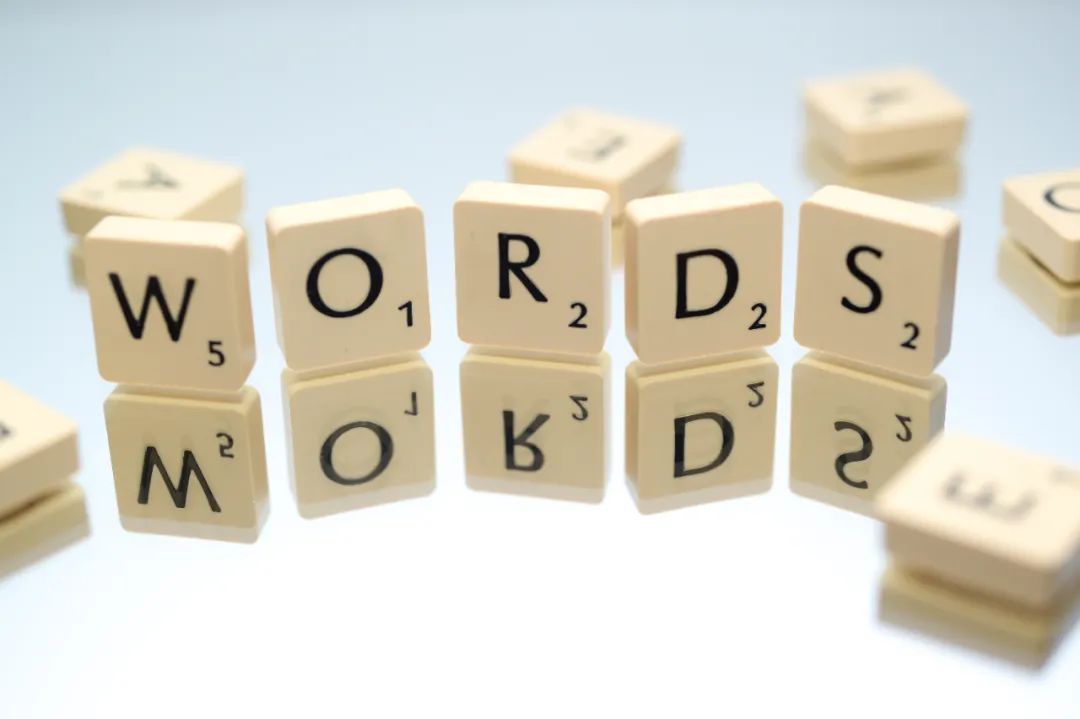 Put People and Life First
人民至上 生命至上
This term comes from President Xi's instruction given during the country's flood control and disaster relief work amid the COVID-19 pandemic. He called for all-out efforts in ensuring people's lives and safety as the top priority.
在2020年新冠疫情和防汛抗灾期间,习近平总书记作出重要指示,要求将人民的生命安全放在首要位置。
In putting people and life first, we effectively controlled the virus within an incredibly short period of time.
我们坚持人民至上、生命至上,在最短时间内有效控制了国内疫情。
It refers to people who save other people's lives and property in the face of danger, regardless of their own personal safety, e.g. fire workers; medical workers…
逆行者,指由于职责和信念所系,在发生重大危险时不顾个人安危,迎难而上,去拯救他人的生命、财产安全的人。比如消防员,医务工作者等。
Over 20,000 healthcare workers in 100 plus medical teams converged in Hubei, the hardest hit province, to support the pandemic control efforts, They represent countermarch people in our society.来自100多支医疗组的两万多名医务工作者在武汉(疫情重灾区)集结,支援抗疫,他们是我们社会逆行者的代表。
This term originated from the Chinese saying, "The new overthrow the old", And The new refers to the younger generation. Prior to May 4th, Youth Day in 2020, a short video called" Younger Generation" became popular throughout the internet. In the video, the actor Bing He used this term to express the expectations and praise for this generation.
该词源于古文"长江后浪推前浪"。2020年五四青年节前夕,短视频《后浪》火爆网络,视频中演员何冰用后浪一词称呼新一代青年人,表达了对这一代青年的期许和赞美。
The younger generation is brave and fearless, and they don't want to be defined.
后浪勇敢而无畏,他们不想被定义。
Versailles Literature
凡尔赛文学
It refers to making an ostensibly modest or self-deprecating statement with the actual intention of drawing attention to a luxurious aspect of which one is immensely proud of.
该词用来表示一些人生活奢华高贵,却通过谦虚、自嘲或反向描述,不经意间炫耀自己优越生活,常用来调侃。
Versailles literature is a recent hot topic, especially on Weibo.
凡尔赛文学是近期的微博热搜话题。
Originally, it referred to an animal found in an ancient folklore tale. Now it refers to children engaging in online lessons at home during their quarantine period, while also troubling their parents with their naughty behavior.
原指中国古代民间神话传说中的动物。而现在"神兽"被网友指代在疫情期间居家上网课的孩子。2020疫情期间,中小学生在家上网课,因没有老师监管,家长不得不与之每天斗智斗勇,督促学习,被形容与"神兽"相斗。
The schools are finally reopening! I can get these wild kids out of the house.
学校终于开学了!我可以把这些小屁孩"赶出家了"。
Livestreaming Marketing
直播带货
It refers to the sale of products through livestreaming platforms on the internet. Consumers may watch product details introduced by a live host and send messages to them in order to obtain additional information. During the COVID-19 pandemic, many offline stores suffered significant losses, but livestreaming marketing helped to solve problems surrounding the overstocking of goods.
直播带货是指通过互联网平台的直播功能进行线上展示、售卖产品的交易形式,这一线上电子交易形式带火了一批带货主播。2020年新冠疫情使许多实体店亏损严重,许多店家纷纷加入线上直播,解决了商品积压、滞销等问题。
Livestreaming marketing sets new trends for Chinese New Year shopping.
直播带货成为了春节购物的新趋势。
For more information on China's marketing trends, don't hesitate to contact us
at info@eastant.it
想要了解更多中国市场营销趋势,欢迎通过 info@eastant.it 联系我们。